Flexi-5 ticket
McGill's have introduced a new Flexible GoZone ticket.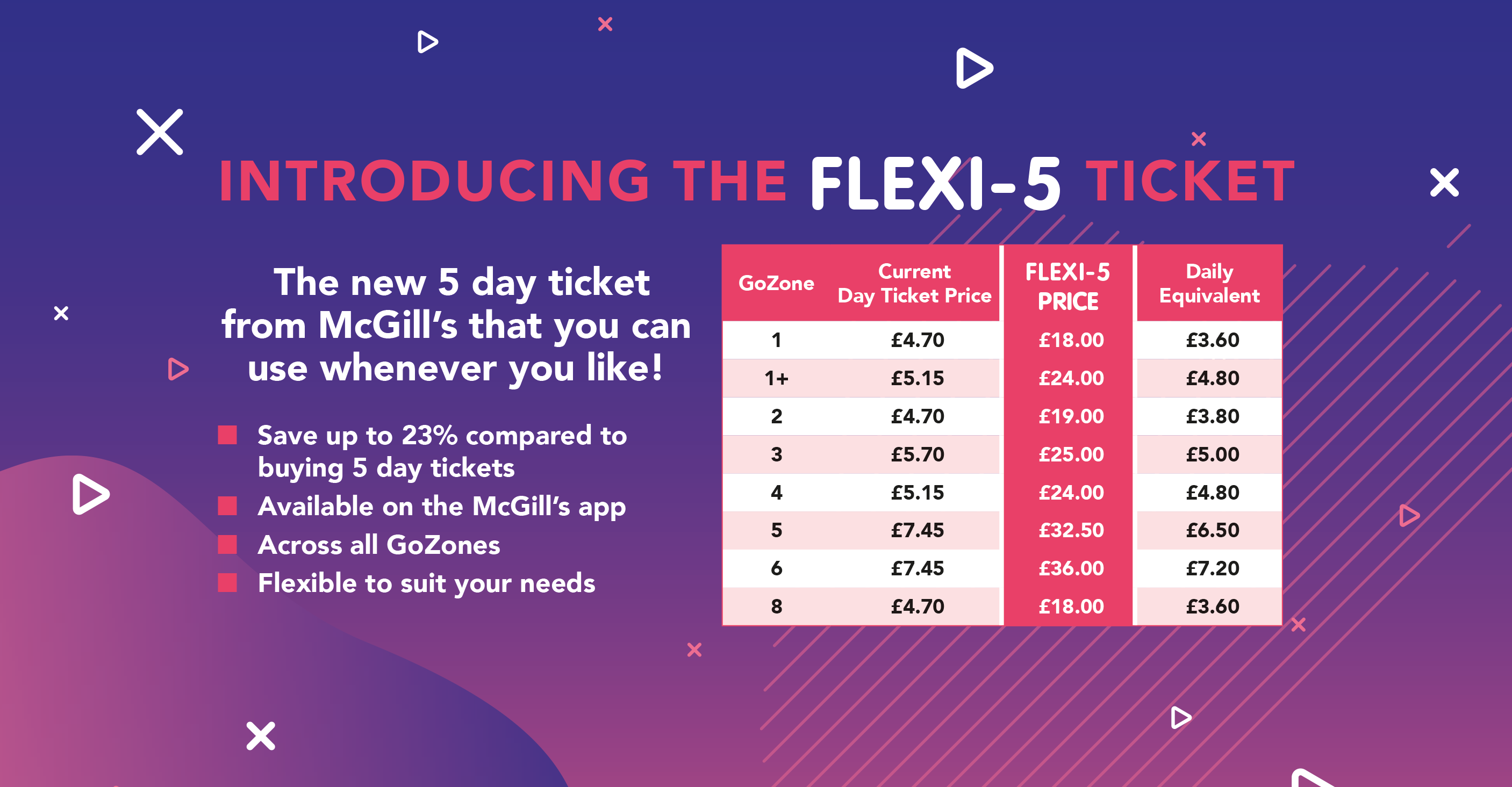 This will allow customers to buy 5 adult day tickets in one bundle, for a very competitive price!
They can activate theses tickets whenever they wish, up to one year.
It will be particularly beneficial to people that may be returning to work, but not on the traditional 5 days per week basis, or anyone else that travels regularly, but not often enough to benefit from the savings offered by our weekly tickets.
You can purchase your Flexi-5 GoZone tickets here.