Paisley Halloween Festival Diversion Information
1 month ago Fri 27th Oct 2023
Paisley town centre is ready to welcome thousands of visitors this weekend to the town's annual Halloween festival! It's quick and easy to get there with McGill's, however there are road closures in place throughout the town centre and our buses are following diversions.
From Thursday 26th October until Saturday 28th October 2023, between the hours of 16.00 and 23.00hrs bus stops on St Mirren Street, Forbes Place, Gauze Street, Smithhills Street and Central Road will be closed.
See below for your nearest bus stop during the festival: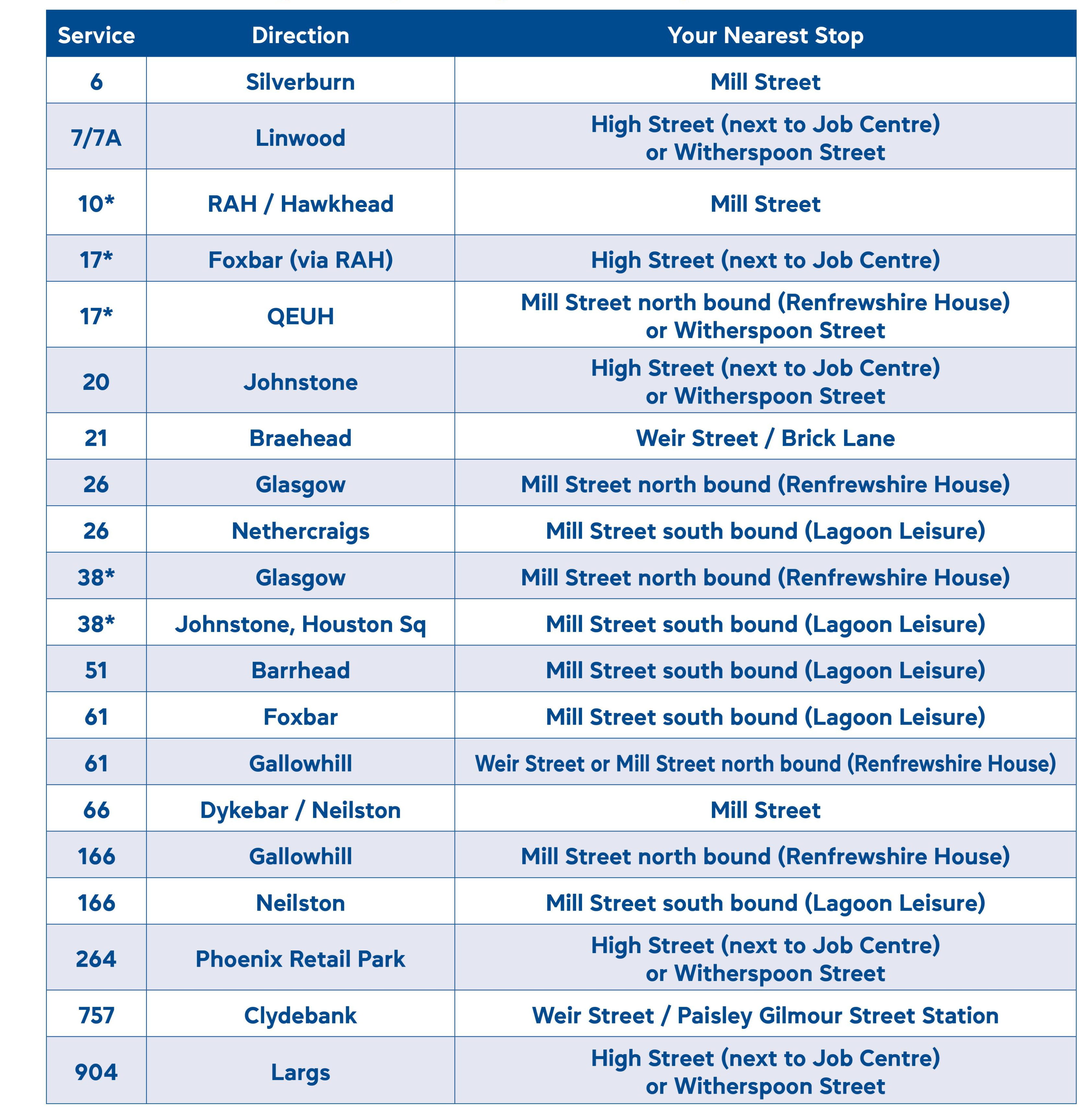 Our on street team will be in Paisley town centre on Friday and Saturday if you need any help or information during the festival.