Free and Easy
Getting the bus has never been easier, or cheaper, for young Scots, over 60s and disabled travellers!
Get out and about across our network for free by simply using your Scottish Citizen's or Young Person's National Entitlement Card (NEC). Whether you're travelling by bus for work, education, or leisure, you can use your card on all our services to get you where you need to be.
Free Travel for Young People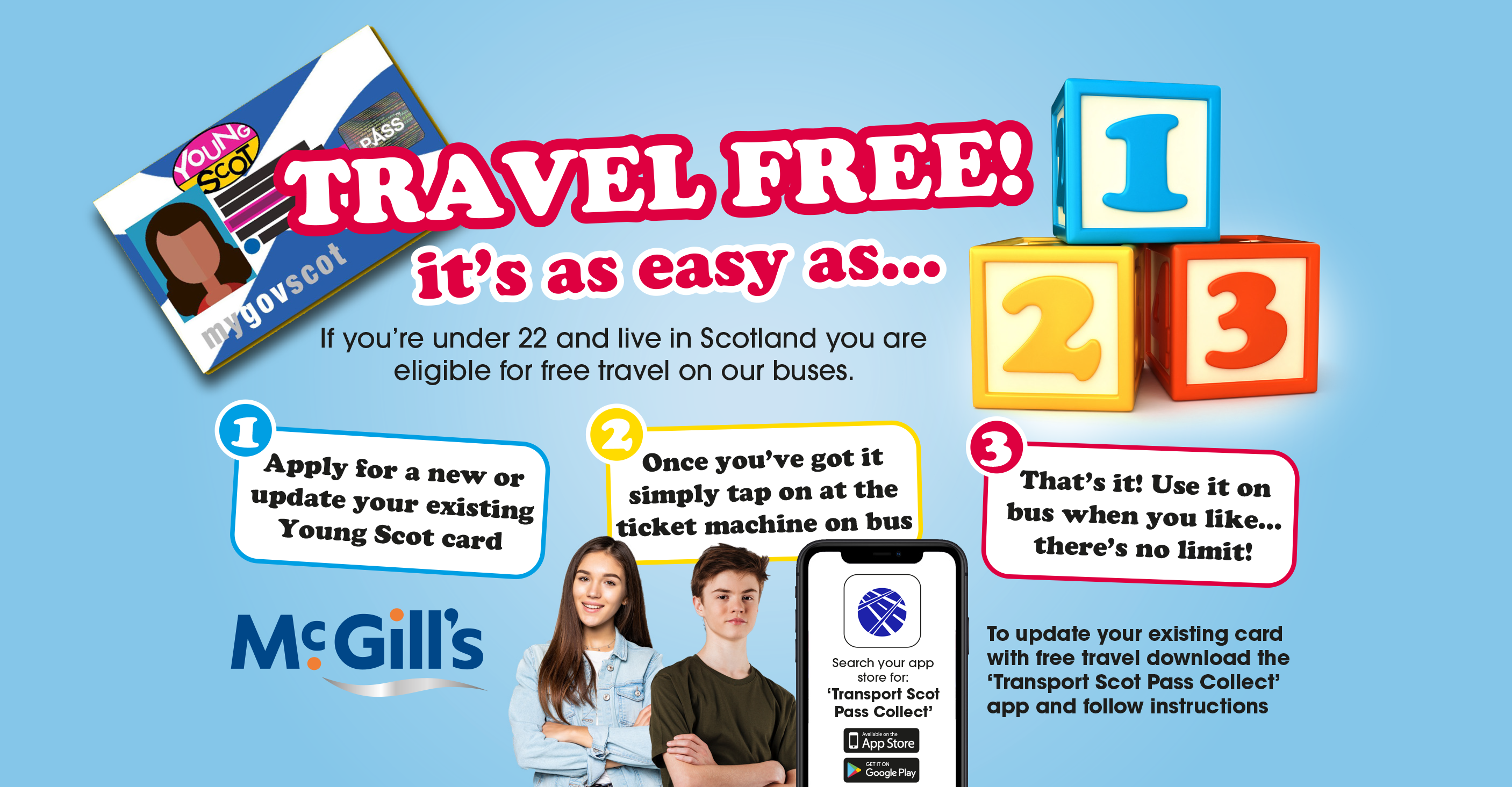 If you're under 22 and live in Scotland you've got the opportunity to explore with free bus travel, broadening your horizons and having fun with your friends along the way. Introduced by the Scottish Government in 2022, all young people can travel throughout Scotland by bus so you can use it to get to school, college and university, meet your friends for a fun day out or to see more of Scotland.
Getting your Under 22s card to access free travel has never been easier, to find out more about how to apply, click here (https://www.mcgillsbuses.co.uk/under-22s-travel-scheme)
60+ and Disabled Concessionary Travel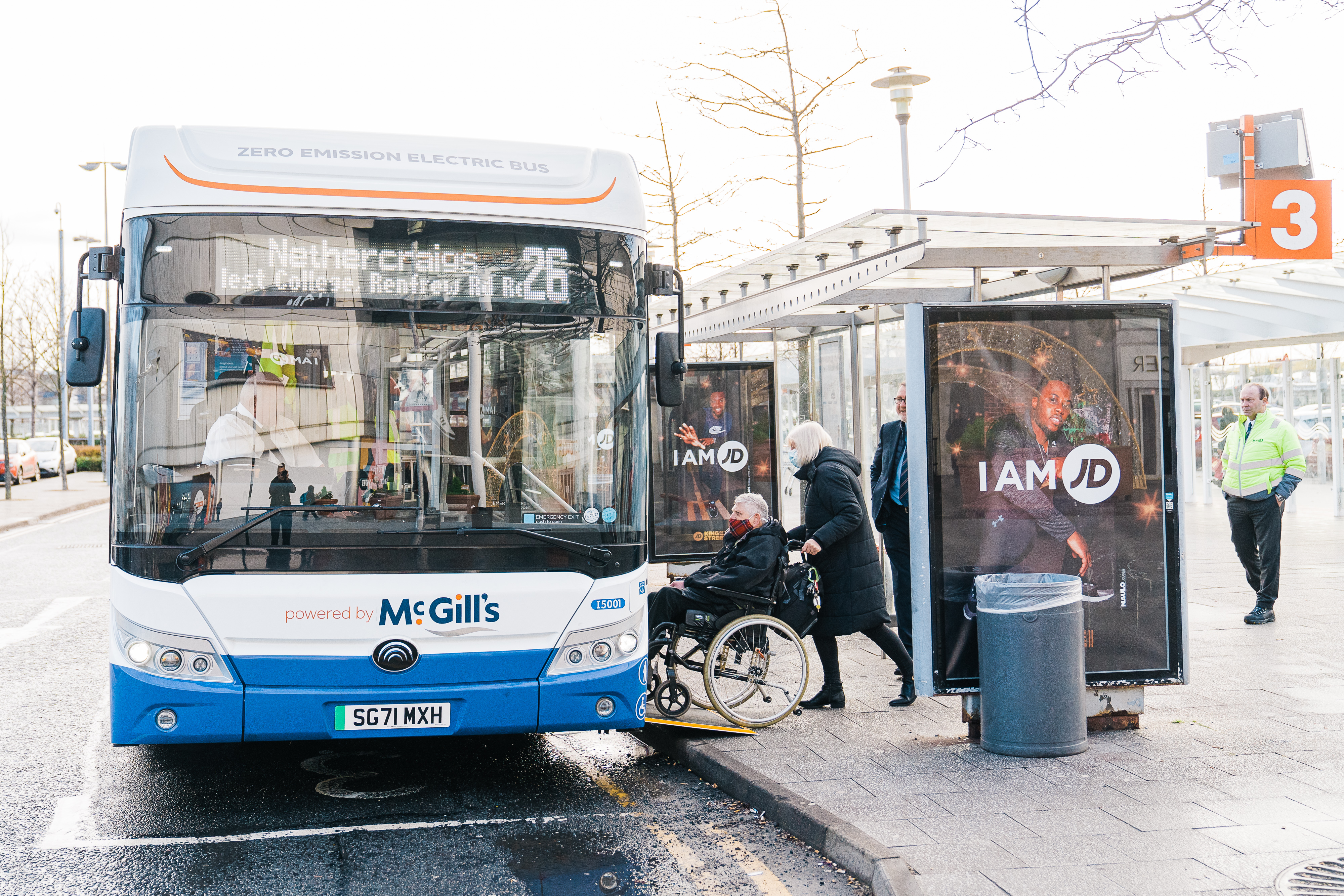 If you are over 60 or have a disability, the National Entitlement Card makes public transport affordable and accessible, giving you free bus travel to get around your local area and further afield in Scotland. There are no restrictions on when or how often you can travel, so your card is eligible on all local and long distance services throughout Scotland. All you need to do is hop on the bus, place your card on the reader and tell the driver where you would like to go.
To find out more about how to apply for your National Entitlement Card, click here (https://www.mcgillsbuses.co.uk/concessionary-travel)