McGill's Ways To Pay!
Switch to our Mobile App, Go!Smart card or contactless, it's quicker and saves you looking for change!

Wondering what will work best for you?
McGill's Mobile App
You can download the McGill's free mobile app on your iPhone or Android device, and buy your tickets using your credit/debit card or Google/Apple Pay. Simply activate your ticket when you wish to use it, and scan as you board! With our app, there's a whole new range of features to enjoy including a live countdown for you to view when your bus will arrive, a journey planner, ability to find nearby stops and view timetables in a new mobile friendly format!
Click on the links to download the app from the app stores:
McGill's Website
It's really quick and easy to buy digital tickets on the web to use in our mobile app. Tickets are instantly delivered for use in our mobile app. Tickets can be purchased for your own use or gifted to your nearest and dearest. We've set up subscriptions for specific tickets which means you can choose to renew your ticket automatically. So you'll always have a ticket to travel whenever you need it.

GoSmart
Not got a smart phone? Our free GoSmart card allows you to buy your travel online, before you board! Simply register for your free GoSmart card, once you receive it in the post, you can buy your GoZone ticket online. Tap your card as you board the bus, it activates the first time you use it.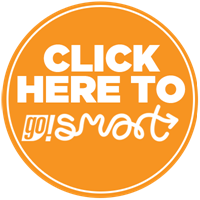 Contactless
Pay for your single, return and all-day tickets via your contactless card, mobile or even Apple watch! It's the faster way to pay for your travel. Now you don't need to search for change, and if our GoZone tickets don't suit you, then contactless is the way forward! Buy your single, returns and all-day tickets with the tap of your card or phone!