Sandy and James Easdale Donations Total Over £100,000 To Glasgow Children's Hospital Charity
3 weeks ago Tue 14th Nov 2023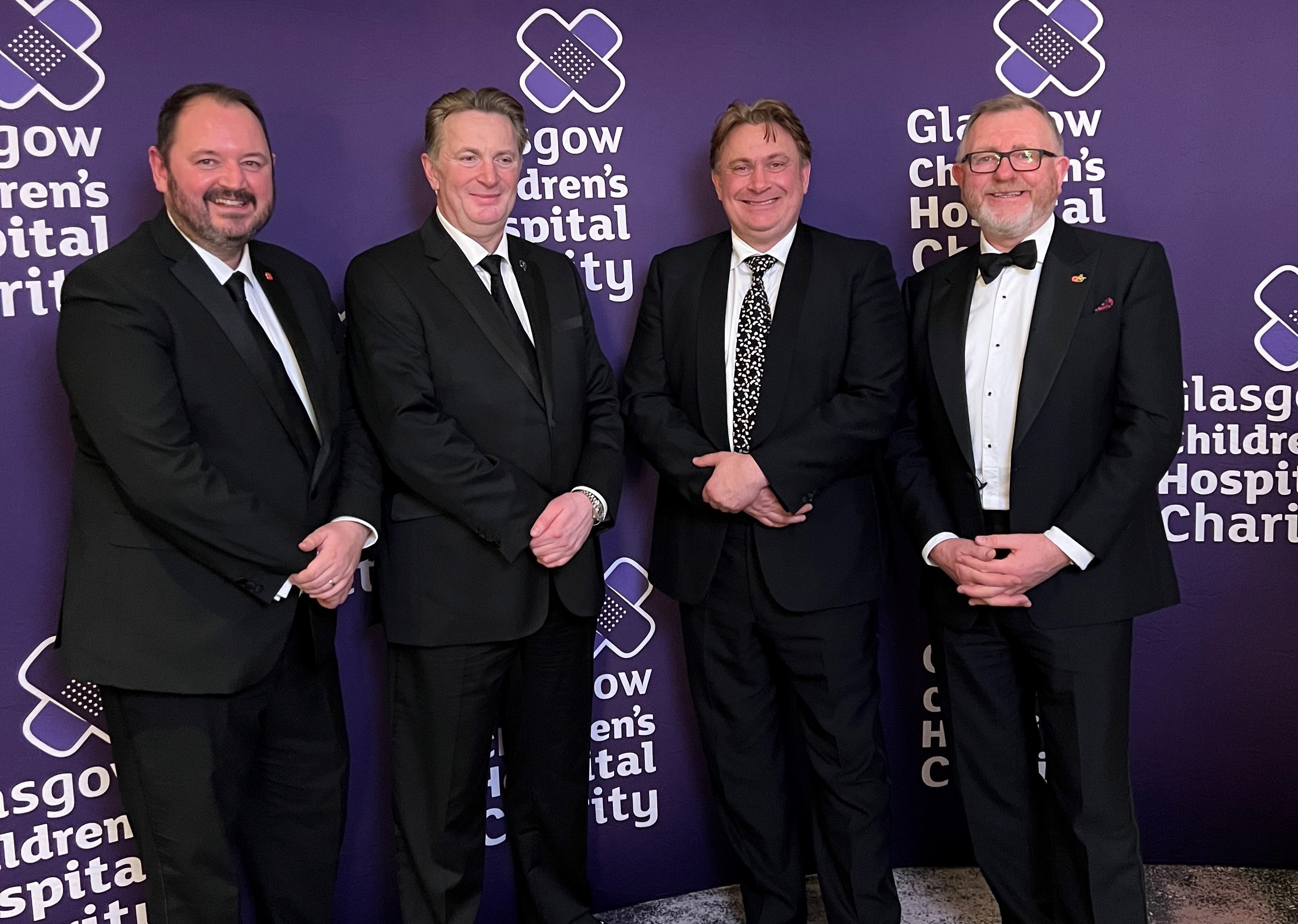 Scottish philanthropists Sandy and James Easdale have donated another £25,000 towards the work of Glasgow Children's Hospital Charity – the latest in donations to the charity totalling more than £100,000 in recent years.
The recent donation was made as the charity held its Annual Fundraising Ball at the Hilton Glasgow on Friday evening (November 10.)
The Easdale brothers and their McGill's Bus Group have been one of the biggest backers of the charity in recent years, which fundraises to support the vital work of Scotland's largest children's hospital and the babies, children and families it helps.
This summer, the company sponsored its first-ever Legacy Partner Dinner and Innovation Networking Event held at Glasgow Science Centre, with Sandy and James Easdale having personally donated £60,000 towards the charity's Innovation Fund in 2022.
McGill's Group also makes its state-of-the-art bus fleet available for free so that children attending the hospital can go on special trips and outings facilitated by the charity.
Sandy Easdale said: "The work of the Glasgow Children's Hospital is vital in ensuring babies, children and young people receive the best possible care whenever it is required and we believe in doing our part to support this.
"By giving this additional £25,000 to Glasgow Children's Hospital Charity, James and I hope it can support the brave young souls facing medical challenges and inspire others to join us in making a difference in their lives."
James Easdale: "Sandy and I are honoured to support Glasgow Children's Hospital Charity with a further donation of £25,000 this year through McGill's Buses, taking total recent donations to £100,000.
"Every child deserves a chance at a healthy and happy life, and we hope our contribution can make a positive impact on their journey to recovery."
The charity's newly elected chairman David Kennedy said: "Once again, the Easdale brothers and McGill's have stepped up to the plate. We are also extremely grateful to McGill's CEO Ralph Roberts for making sure we can get the use of their ultra-modern buses for taking children on trips throughout the year. The generosity of the people in supporting the charity never ceases to amaze me."
Sandy and James Easdale's donation follows a separate £10,000 donation made to Ardgowan Hospice in Inverclyde late last week. Their donation matched that of The Hunter Foundation, led by Sir Tom Hunter.
Line of Duty star, and Ardgowan Hospice ambassador, Martin Compston, said: "I am incredibly grateful to James and Sandy Easdale for their generosity in matching the £10,000 donated by the Hunter Foundation to Ardgowan Hospice.
"With both of their kind contributions, we can make an even greater impact and ensure that those facing end-of-life challenges receive the comfort and support they deserve."